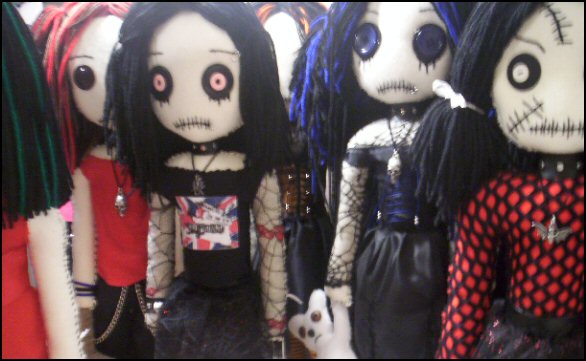 I can remake any of the dolls in my
gallery
although they may have slight variations due to the availibilty of materials used.
I can also turn your ideas into a rag doll...
Just
E-Mail
me a description, photo, or sketch and your zipcode for a price quote.
After I make your doll, I will email you pictures and a paypal invoice.
NOTE: I list new dolls on Ebay each week {usually on Sunday evenings} at the low starting price of $49.99
Jodi@tatteredrags.net