NOTE: Please E-Mail me if you have any questions or would like to purchase more than one doll.


Click the buy it now button at the bottom of the page to purchase now through paypal.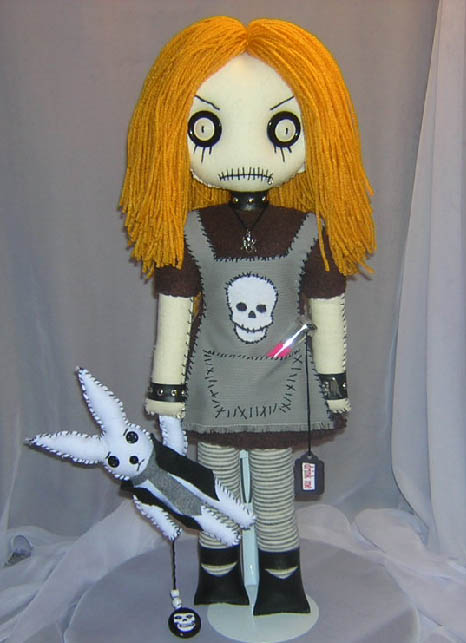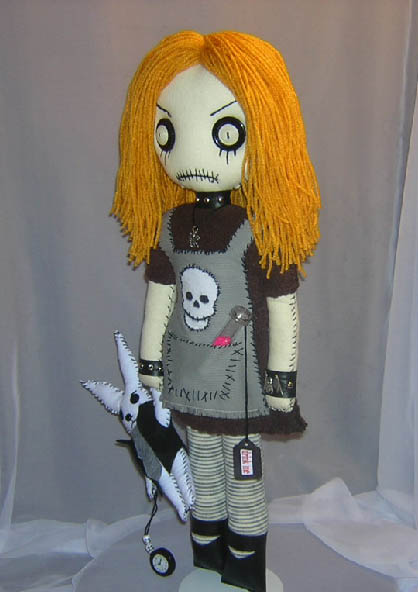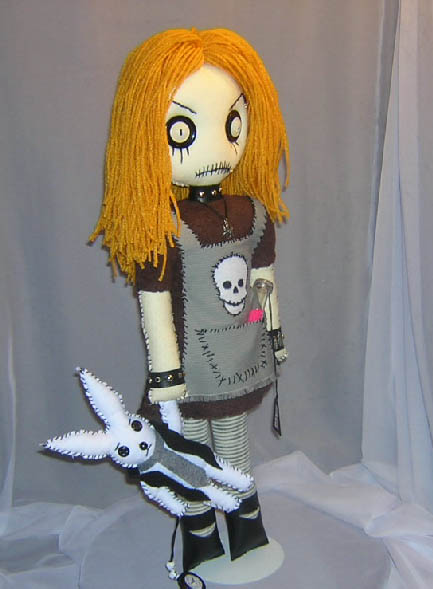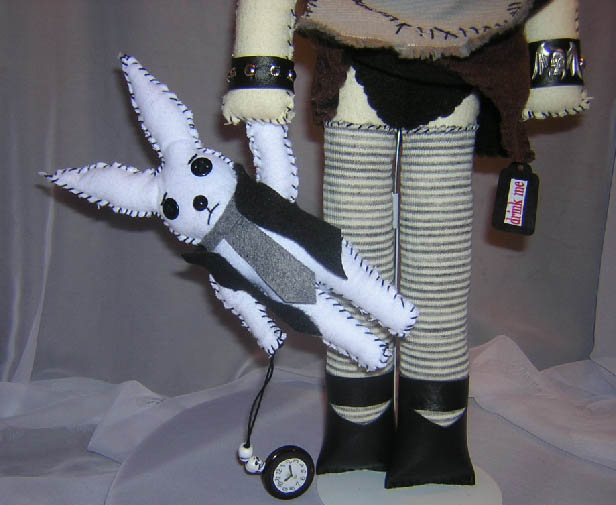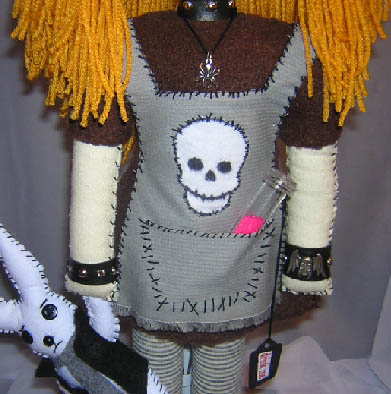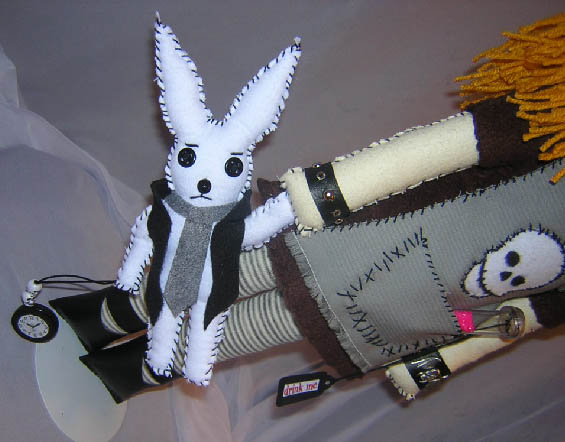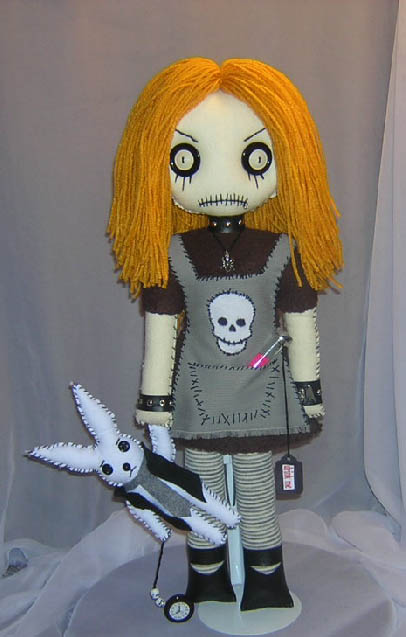 This tattered rag doll is completely hand stitched, stands 22 inches tall, has vintage button eyes, and gold choppy hair.

Inspired by Alice in Wonderland, she's wearing a dark brown dress, a grey apron with a skull, grey & white striped stockings, black panties, and black leather shoes.

Her accessories consist of a leather studded choker, two leather wrist cuffs, one with a pewter broken winged skull, the other with studs, both eyebrow & lip rings, and a pewter spider necklace.

She also has a little vial of poison (pink sugar) with a "drink me" label in her pocket.

She carries a hand stitched bunny with vintage button eyes, and a 1920's shoe button nose. He carries a pocket watch, and wears a black vest with a grey tie.


This doll is $95.00

Thanks for looking!

shipping and handling costs in the USA are $15.00

PLEASE USE THE BUTTON BELOW FOR INTERNATIONAL PURCHASES!

shipping and handling costs outside the USA Priority Air including insurance are $35.00
Please use the button below to purchase outside the USA

Browse my Etsy shop for more dolls!


All dolls on this website are © 2003-2009 Jodi Cain All Rights Reserved!

click here to return to Tattered Rags Dot Net.