NOTE: Please E-Mail me if you have any questions or would like to purchase more than one doll.


Click the buy it now button at the bottom of the page to purchase now through paypal.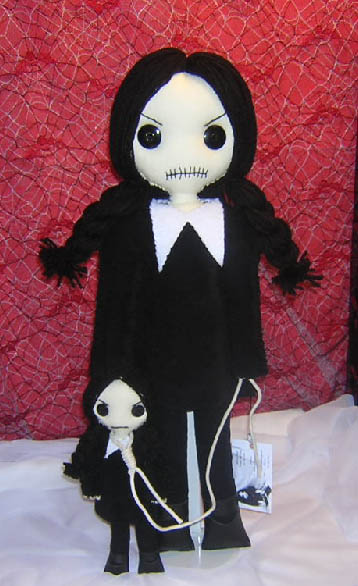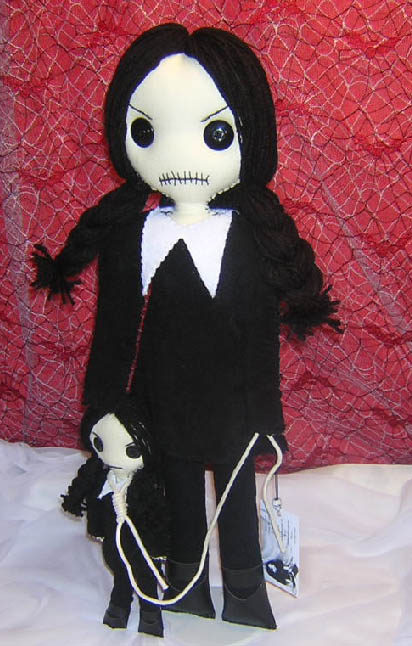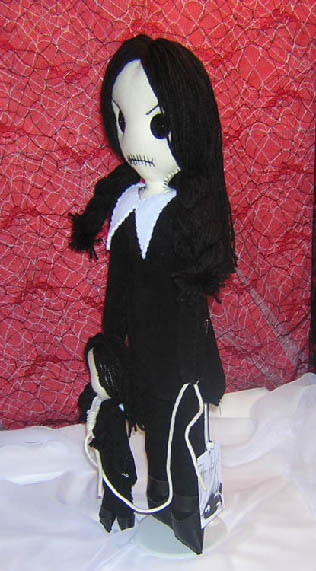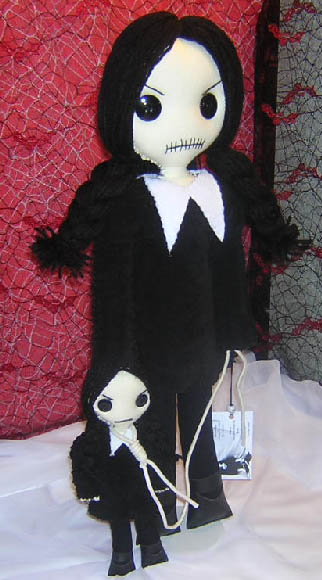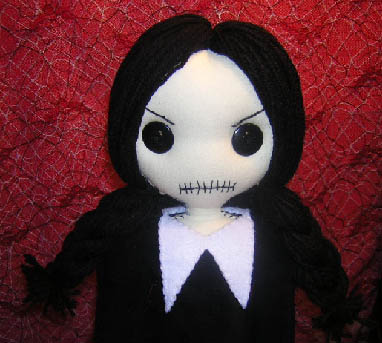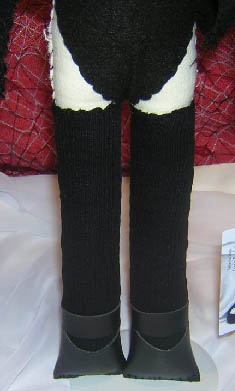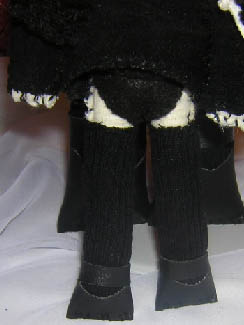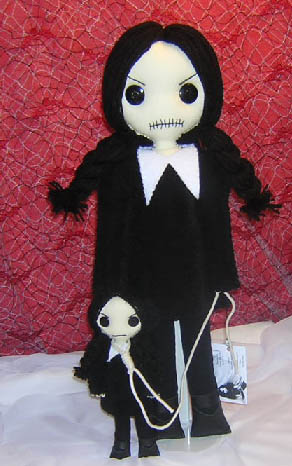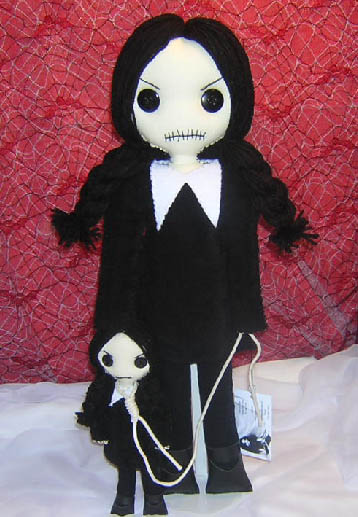 This tattered rag doll is totally hand stitched, stands 22 inches tall, has black vintage button eyes, and black hair with braids.

Inspired by Wednesday Addams she's wearing a black dress with a pointy white collar, black stockings & panties, and black leather shoes.

She carries a smaller replica of herself from a noose. She's 11 inches tall and also has vintage button eyes & black hair.


This doll is $75.00

Thanks for looking!

Shipping & handling costs in the USA are $15.00


USE BUTTON BELOW FOR INTERNATIONAL PURCHASES

Shipping & handling costs outside the USA Priority Air including insurance are $30.00
Please use the button below to purchase outside the USA

Check out my Ebay auctions for new dolls each week

click here to return to Tattered Rags Dot Net.