NOTE: Please E-Mail me if you have any questions or would like to purchase more than one doll.


Click the buy it now button at the bottom of the page to purchase now through paypal.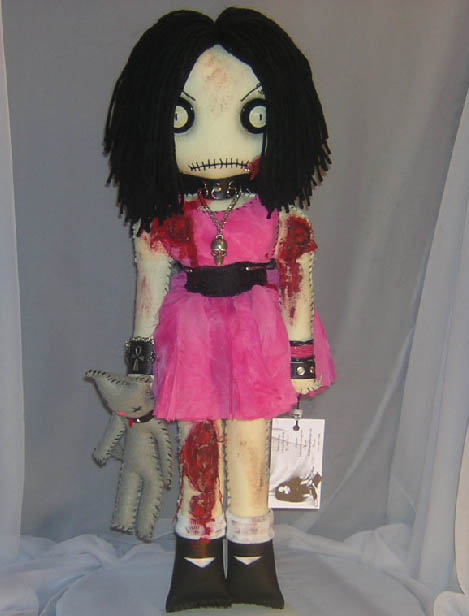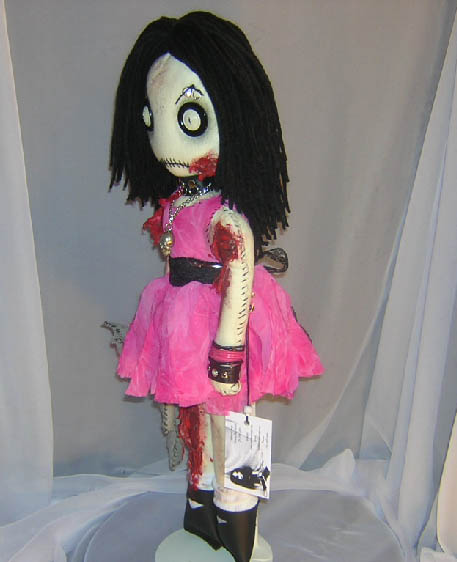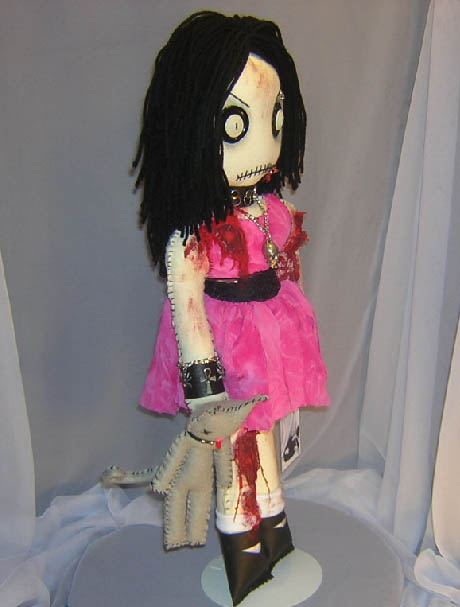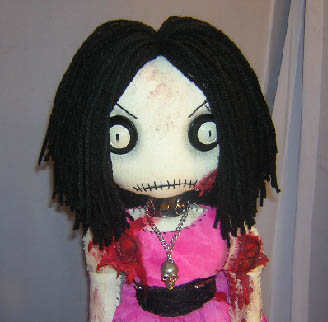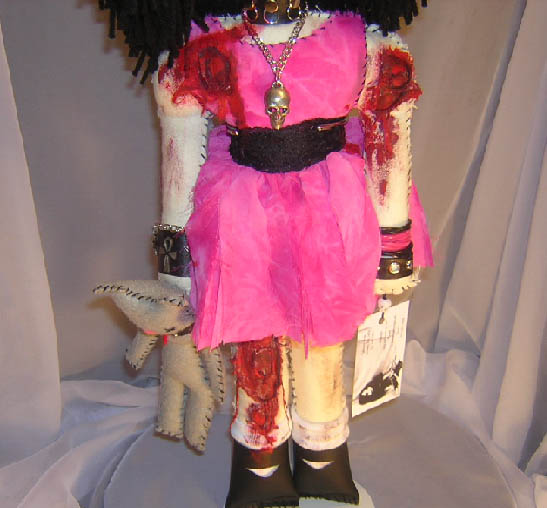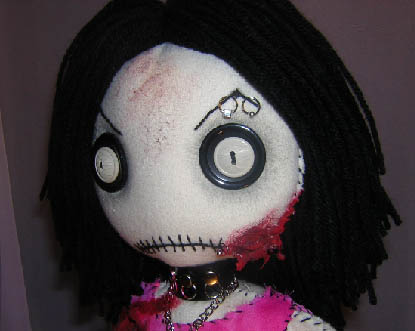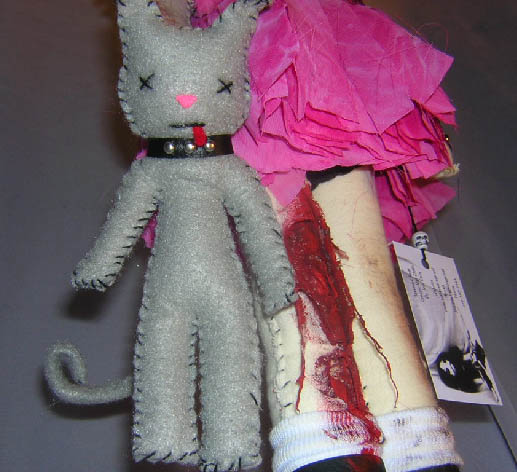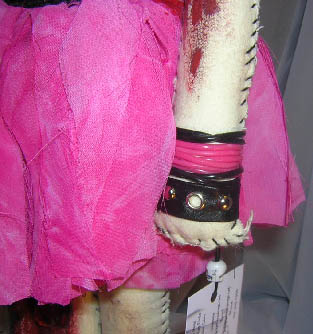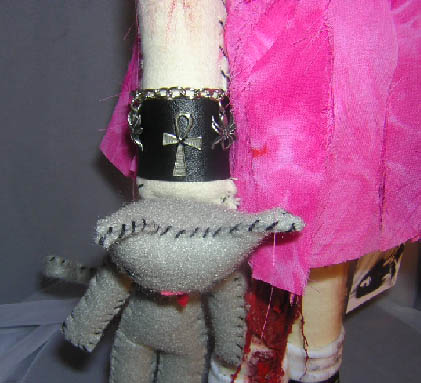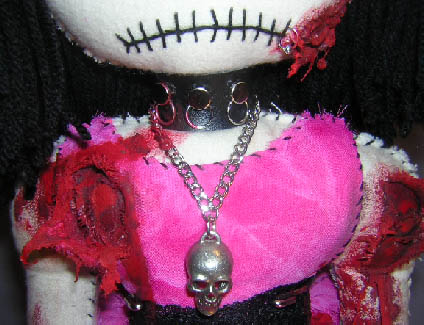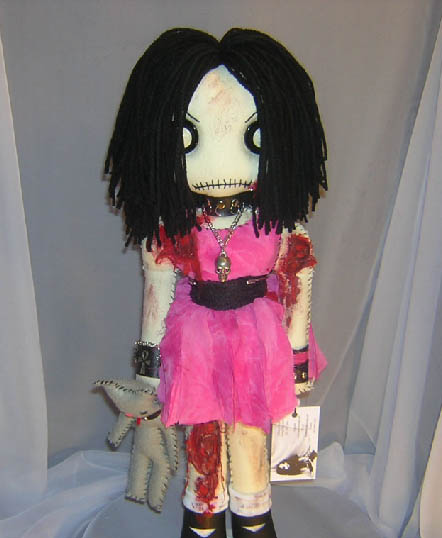 This tattered Zombie chick rag doll is totally hand stitched and covered with gaping bloody wounds! She stands 22 inches tall, has vintage button eyes, and black choppy hair.

She's wearing a pink dress , black panties, white socks, and black leather shoes.

Her accessories consist of a leather studded bondage choker & wrist cuff, a creepy pewter skull pendant, a pewter spider charm bracelet, both lip and double eyebrow rings, several pink & black jelly bracelets, and a leather wrist cuff with a pewter ankh.

She carries a little hand stitched dead kitty by the scruff of his neck.


This doll is $100.00

Thanks for looking!

shipping and handling costs in the USA are $15.00

PLEASE USE THE BUTTON BELOW FOR INTERNATIONAL PURCHASES!

shipping and handling costs outside the USA Priority Air including insurance are $35.00
Please use the button below to purchase outside the USA

Browse my Etsy shop for more dolls!


All dolls on this website are © 2003-2009 Jodi Cain All Rights Reserved!

click here to return to Tattered Rags Dot Net.