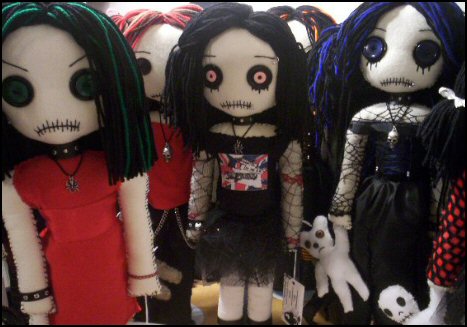 All dolls below are ready to ship...

Click pictures to enlarge!


www.tatteredrags.etsy.com

All shipping/handling costs include both insurance and delivery confirmation.

All dolls are shipped Priority Mail to arrive anywhere in the USA in 2-4 days, and Priority Air to arrive abroad in 6-10 days.

Please E-mail me if you have any questions or would like to purchase more than one doll.



Visit me on Ebay and Etsy for new dolls each week!


If you have any questions or comments please E-mail me

jodistatteredrags@yahoo.com

All dolls on this website are Copyright © 2003-2009 Jodi Cain All Rights Reserved!