This tattered rag doll is completely hand stitched, stands 22 inches tall, has vintage button eyes, and black choppy hair.

She's wearing a black & red skirt shaped like a spider web, a matching corset, black and white striped stockings, black panties, and black leather shoes.

Her accessories consist of a leather studded choker with a pewter spider, two leather studded wrist cuffs, one with a pewter skull, the other a spider.

She also carries a creepy little hand stitched voodoo doll who carries a pewter skeleton hanging from a noose!

Check out my other auctions for more unique rag dolls.

Thanks for looking!

Visit my

page for a link to my website and gallery for more dolls.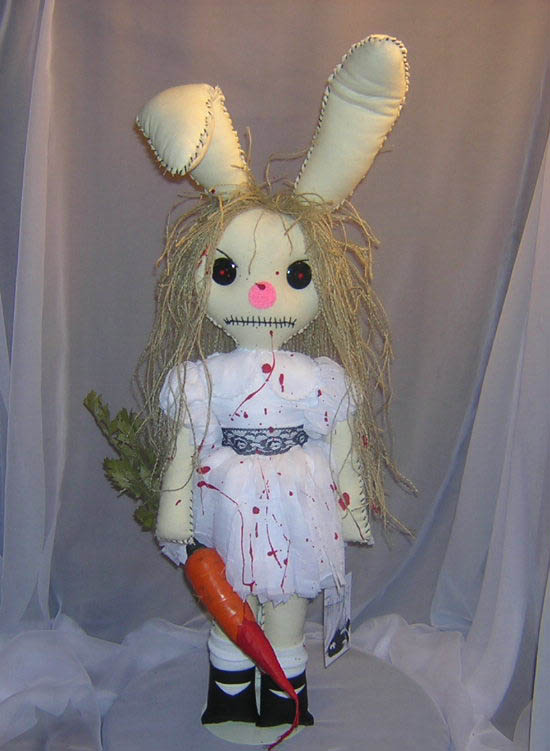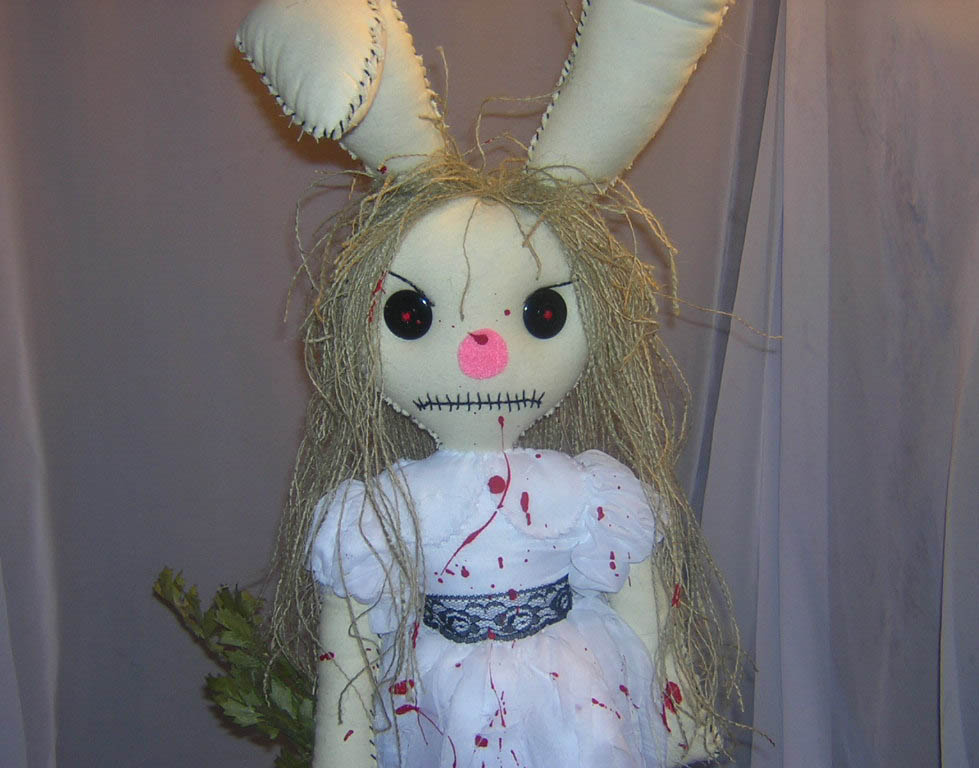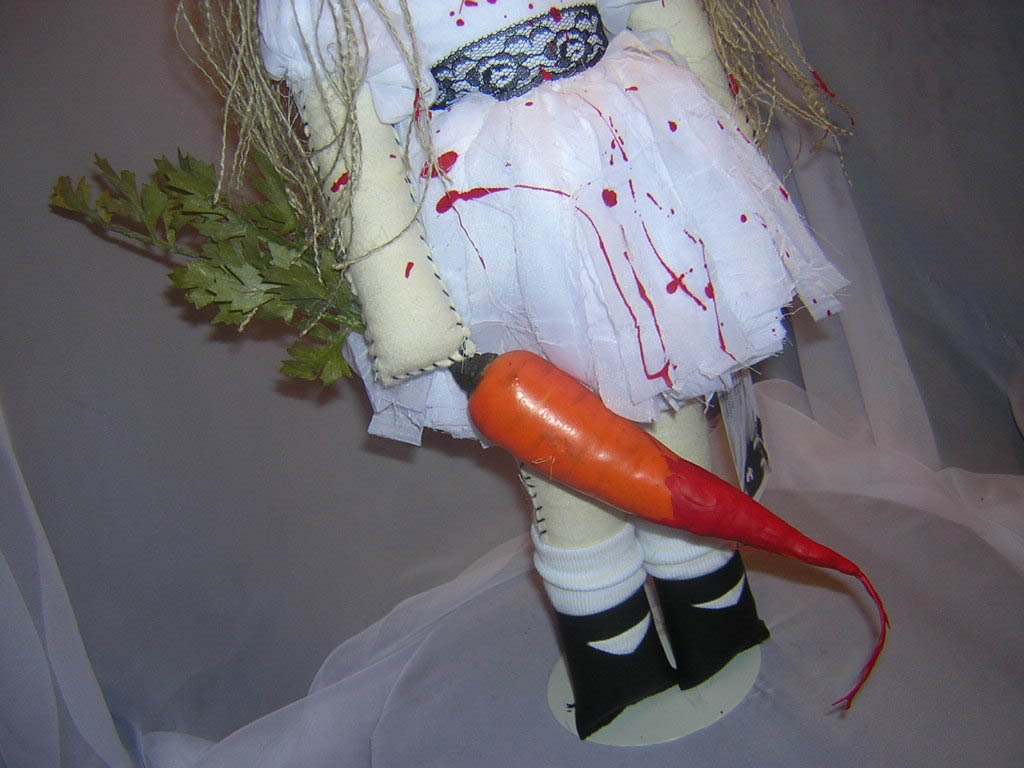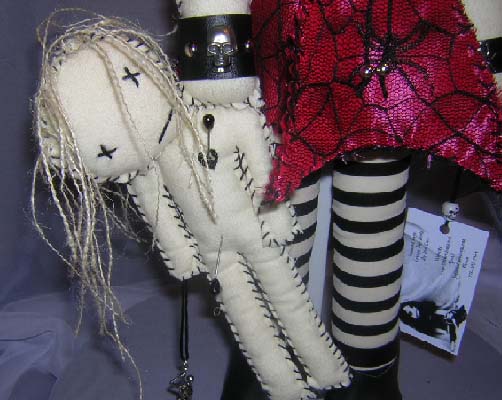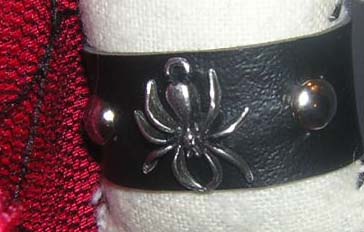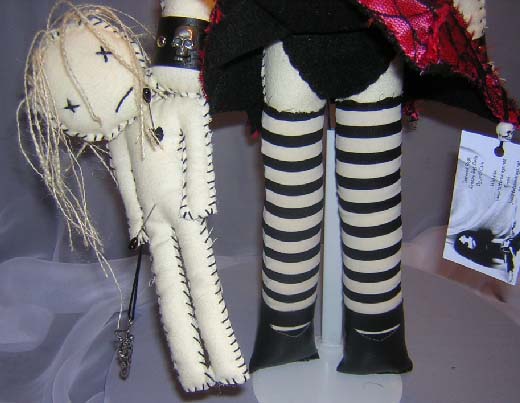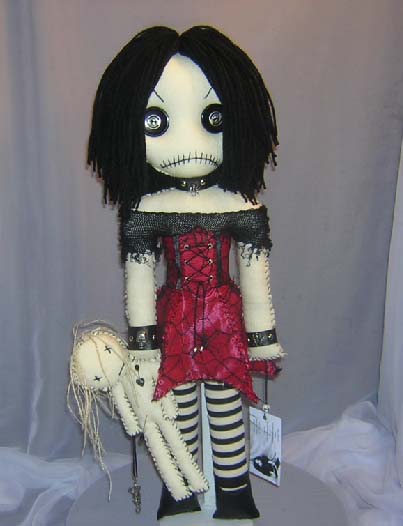 All of my dolls are copyright © 2003-2008 Jodi Cain All rights reserved!